Flower bouquets from £35
SAME DAY FLOWER DELIVERY IS AVAILABLE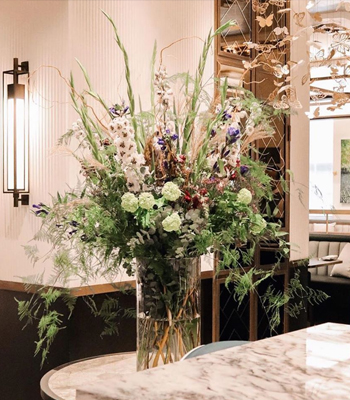 Clapham Flowers
Your local florist based in heart of South London
Established in 2002, Clapham Flowers has grown in knowledge while maintaining our pride and passion for floral design. For more than a century, the building where we are currently located has been a local florist, and we are proud to retain and uphold its traditional floral roots and character, forming part of our commitment to building strong relationships within our local community. Pop in-store to have a browse or simply say hello to a member of our friendly team who is always happy to help.
In addition to creating bespoke flower arrangements and vase arrangements, we also undertake corporate flowers for events, wedding flowers, bridal bouquets, and funeral flowers - or flower bouquets just to say thank you.
We don't just deliver flowers in Clapham, check our offers in the following locations:
Need Something Extra-Special?
If you require something special or bespoke, kindly get in touch. For us to provide you with a personalised quote, please share your thoughts and ideas for wedding flower arrangements or any other important occasions- or if you're not sure and you're looking for advice, we'll be happy to help.
Opening Times
Monday 8am - 6pm | Tuesday to Friday 8am - 7.30pm | Saturday 8am - 6pm | Sunday 9am - 4pm
Top Selling Bouquets